What's the cheapest way to get from Vancouver to Kelowna?
At around $50 per person, booking a rideshare on Poparide is the cheapest way to get from Vancouver to Kelowna.
This article lists all the different ways to make the journey from Vancouver to Kelowna, which is about 400 kms, from cheapest to most expensive.
---
Poparide
$50 per seat (4h – 5h travel time, depending on weather)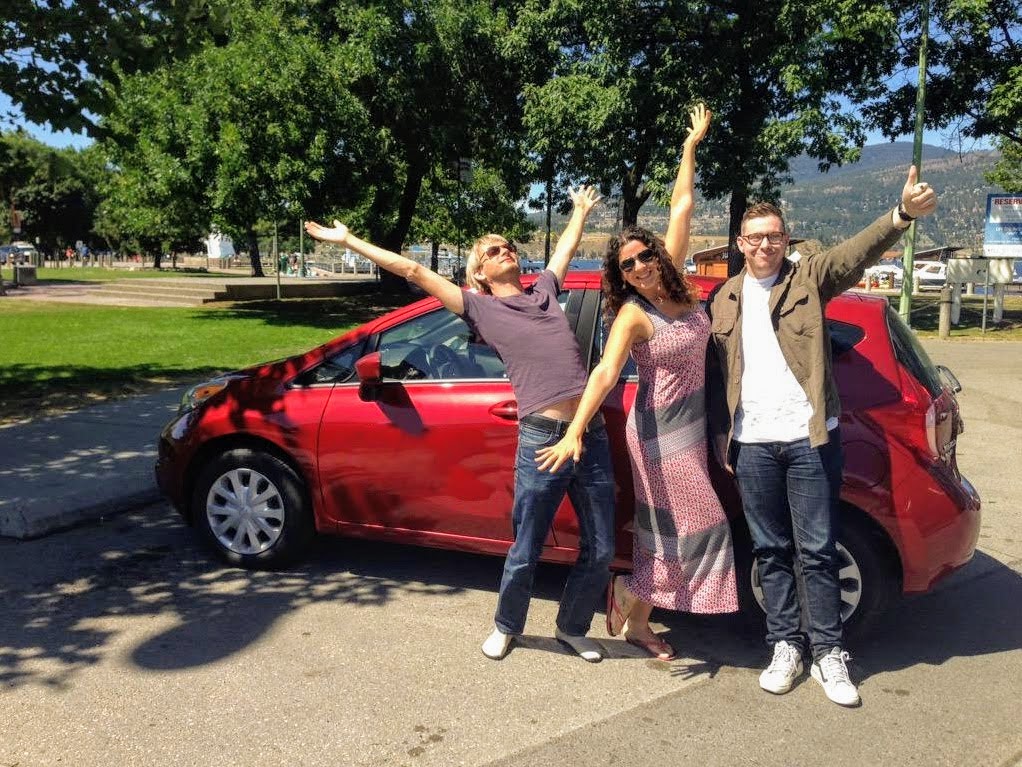 Poparide is a city-to-city carpooling app with over 500,000 members in Canada, and lets drivers who have empty seats offer them to passengers in return for gas money.
You can get a ride from Vancouver to Kelowna for around $50 in someone's car, and it will take you 4 – 5 hours to drive the 400 kms, depending on the weather. In winter, there can be delays due to the Coquihalla Highway high mountain pass which often gets snow and can slow you down.
Drop-off in Kelowna is usually in a central location but make sure to ask drivers first where they are headed in the city before booking.
All drivers and passengers are verified on Poparide so that everyone travels safely. You pay for your ride online, similar to how you pay on Airbnb or Uber.
Click here to book your ride or if you're driving, you can post your ride here and make $50 per seat.
---
Ebus
$81 per seat (5h15 travel time)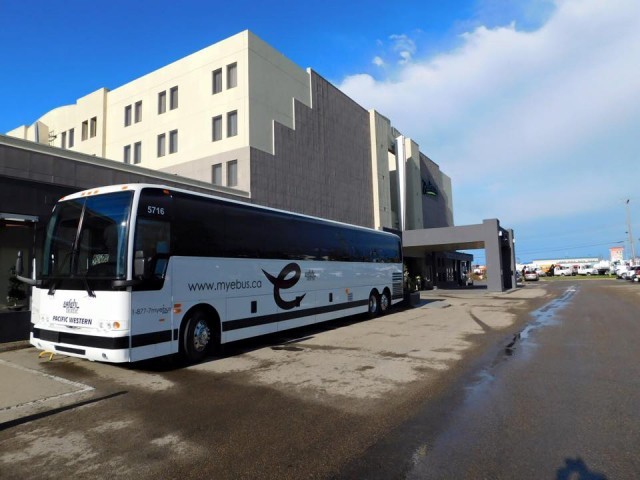 Ebus is a Calgary-based company which started its service in British Columbia in 2019 after Greyhound left Western Canada.
Services run daily from Vancouver to Kelowna and back, with more seats available during the weekends. Be aware that the Ebus arrives either in downtown Kelowna, West Kelowna or Kelowna airport, so make sure you select the correct destination when booking your trip.
Ebus offers a comfortable, easy service with free on-board WiFi. It also stops along the way in Abbotsford, Chilliwack, Hope and Merritt.
---
Flying
$175 per seat average (55 minutes flight)
If you'd rather fly, you're looking at spending an average of $175 per seat each way, although last minute prices can go as high as $340!
Air Canada and WestJet both serve the Vancouver to Kelowna flight path daily, and sometimes Air North, in which case you can get tickets for as low as $99 one-way.
It's an easy 55-minute flight from Vancouver to Kelowna. You should budget another $50 on a taxi once you arrive at the airport in Kelowna to get downtown which is another 30 minute drive.
---
FAQ for Vancouver to Kelowna
How far from is it from Vancouver to Kelowna?
It's just under 400 km to get from Vancouver to Kelowna by road (390 km to be exact). In good weather, this takes 4 hours. In bad weather on the Coquihalla Highway, it can take significantly longer, especially if there is ice and snow.
How long does it take to drive from Vancouver to Kelowna?
In good weather and with no traffic, it takes about 4 hours to drive from Vancouver to Kelowna. If it's snowing or raining heavily, it could take you another hour or two, especially over the Coquihalla pass.
How far is Abbotsford airport from Kelowna?
It's just over 325 km to get from Abbotsford Airport (YXX) to Kelowna, and the drive is about 3h30mins non-stop, but can be longer in poor weather and traffic, especially in the winter.
Where can I stop between Vancouver and Kelowna?
There are several towns on your way between Vancouver an Kelowna, including Chilliwack, Hope and Merritt, each of which will have dining options and gas stations. Note there are not many towns between Merritt and Kelowna, so make sure to load up on supplies in Merritt.
How much does it cost to drive from Vancouver to Kelowna?
To drive the 400 km between Vancouver and Kelowna, at an average price of $1.30/L and 12L/100km, it will cost you about $62, but you can make up to $50 per passenger on Poparide.
---