Poparide 3.0: a fresh look with a new app and website
You might have noticed, change is in the air at Poparide; in the last few weeks we've released a fresh look with a new app and a revamped website.
---
A fresh look
We've simplified our brand to make it even easier to recognize Poparide.
The "O" from Poparide was originally designed as a driving wheel and its simplicity has grown on us over time, so we've decided to make it our official app icon.
Tell us what you think in the comments below.
---
A new app with everything you need
We've completely redesigned our app to bring it into 2019 (it was initially designed back in 2016).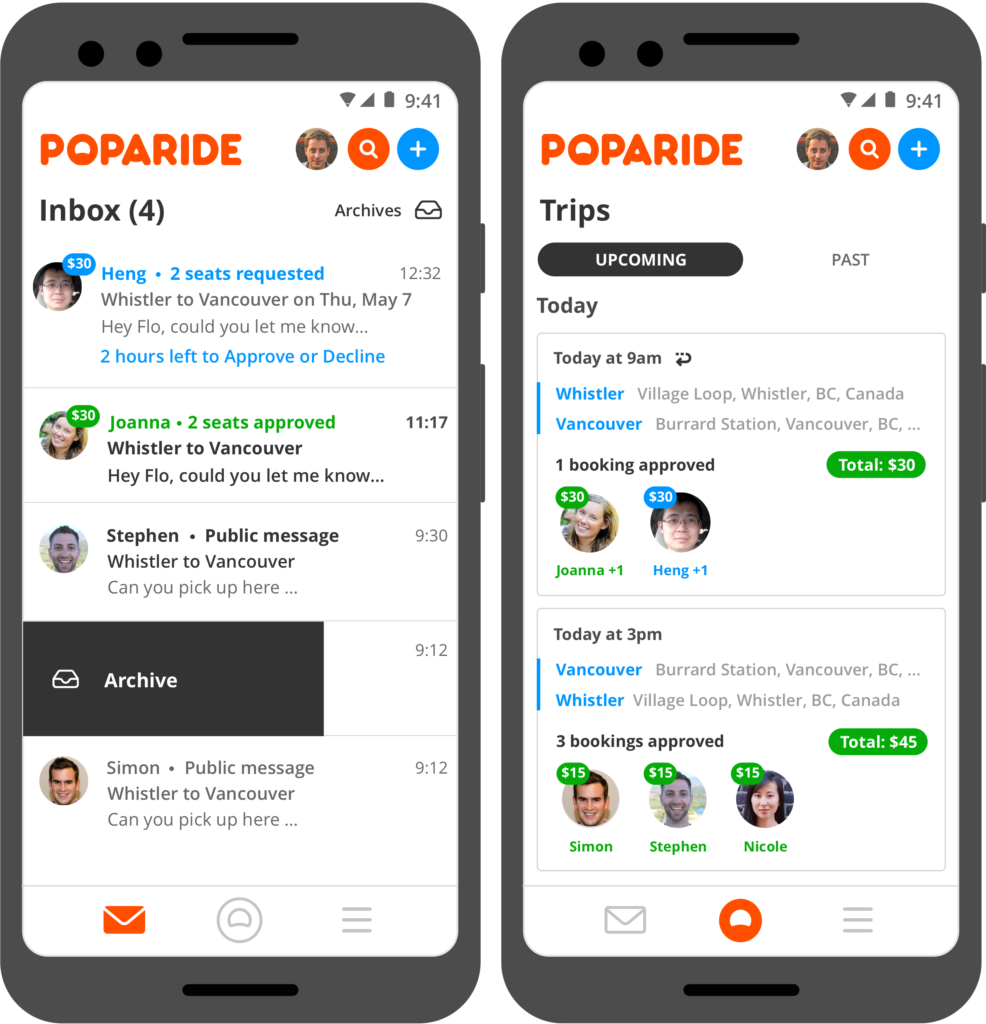 Our new app offers three new bottom tabs to easily access all your information (download it for free on iPhone or Android).

Inbox puts your conversations with other Poparide members in one, convenient place. You can also archive conversations to keep things tidy.

Trips lists all your trips and lets you see at a glance how many passengers you've booked or which trips you're booked on.

The Menu gives you access to your settings to control your account, along with ID verification and Refer a friend.
Note that we've also moved access to the profile, posting and finding a trip in the header of the main views so they are always available.
---
A revamped website with new features
We've revamped our website to make it even easier (and more fun!) to use.

The more notable change is the simplification of our trip view with an addition of a screen to manage a booking on a trip, request cancellations, view receipts, payouts, etc.
We've also revamped most of the other screens on Poparide to improve the user experience, including ID verification, referrals and the dashboard.
Finally, we've added cool animations throughout to better explain our community guidelines to ensure everyone is on the same page and has a great experience.

---
What's next?
We've got some exciting features lined up for the rest of this year. To find out more, you can join the follow us on our Facebook group or our community forum.