Why Carpooling is the Best Alternative to Greyhound in Western Canada
Since Greyhound left Western Canada on October 31, 2018, carpooling has become one of the preferred alternatives for people to get around in BC and Alberta.
In this article, we explain why carpooling long-distances on Poparide is the best and cheapest alternative to Greyhound.
It's very affordable
When you're carpooling on Poparide, you're sharing the cost of a journey with the driver and several other passengers. This means the overall cost is very reasonable.
Don't take our word for it, here are some of the popular routes in Western Canada and the average cost per passenger to travel:
Travelling somewhere else? Find a ride on another route
---
It's safe and connects communities
All drivers and passengers have verified profiles, with their real name, their picture and a verified email and phone number.
Drivers also have a verified bank account and passengers a verified credit card used to pay for rides.
By carpooling, we are able to fill empty seats in cars already on the road, which connects communities where buses can't operate. This also has the effect of connecting people, and helping them meet fellow members of their community.
We've seen people find jobs, make new friends and create new opportunities when ridesharing on Poparide!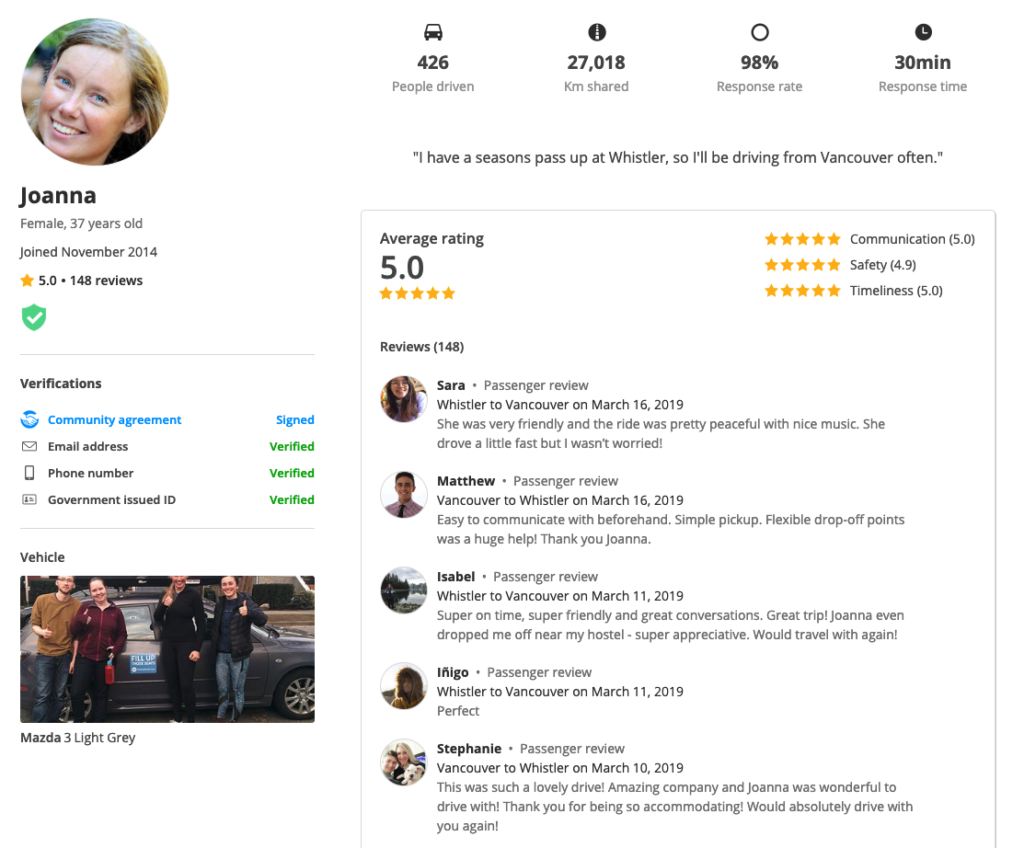 ---
It reduces our environmental impact
By sharing rides, we share the carbon emitted by each vehicle. This reduces our individual carbon footprint which eventually helps reduce our carbon emissions.
We demonstrate this with numbers: the average vehicle occupancy in Canada is 1.6 persons per vehicle; the average vehicle occupancy on a Poparide trip is 4.1 persons per vehicle – that's a staggering 2.5 people extra per vehicle!
---
And yep, it's legal
Carpooling is legal in Canada as long as participants share a common destination and the driver is not turning a profit.
Carpooling also uses the existing infrastructure, which reduces the need to spend money on buses and bus depots or get subsidies to transport people.
It's a win-win for drivers, passengers, and the public. At scale, carpooling can also decrease congestion and reduce pollution!
---
Interested in Poparide?
Join as a driver or a passenger, it's free!
---
Got a question, feedback, or suggestion on this article? We'd love to hear it! Leave a comment below.