From HitchPlanet to Poparide
We have come a long way since the early days of HitchWhistler back in November 2010, the first version of our website to help people share rides to Whistler during the ski season.
Between 2010 and 2014, HitchWhistler gathered 10,000 users and that's when we decided to scale the service and make it a business. We relaunched as HitchPlanet in December 2014.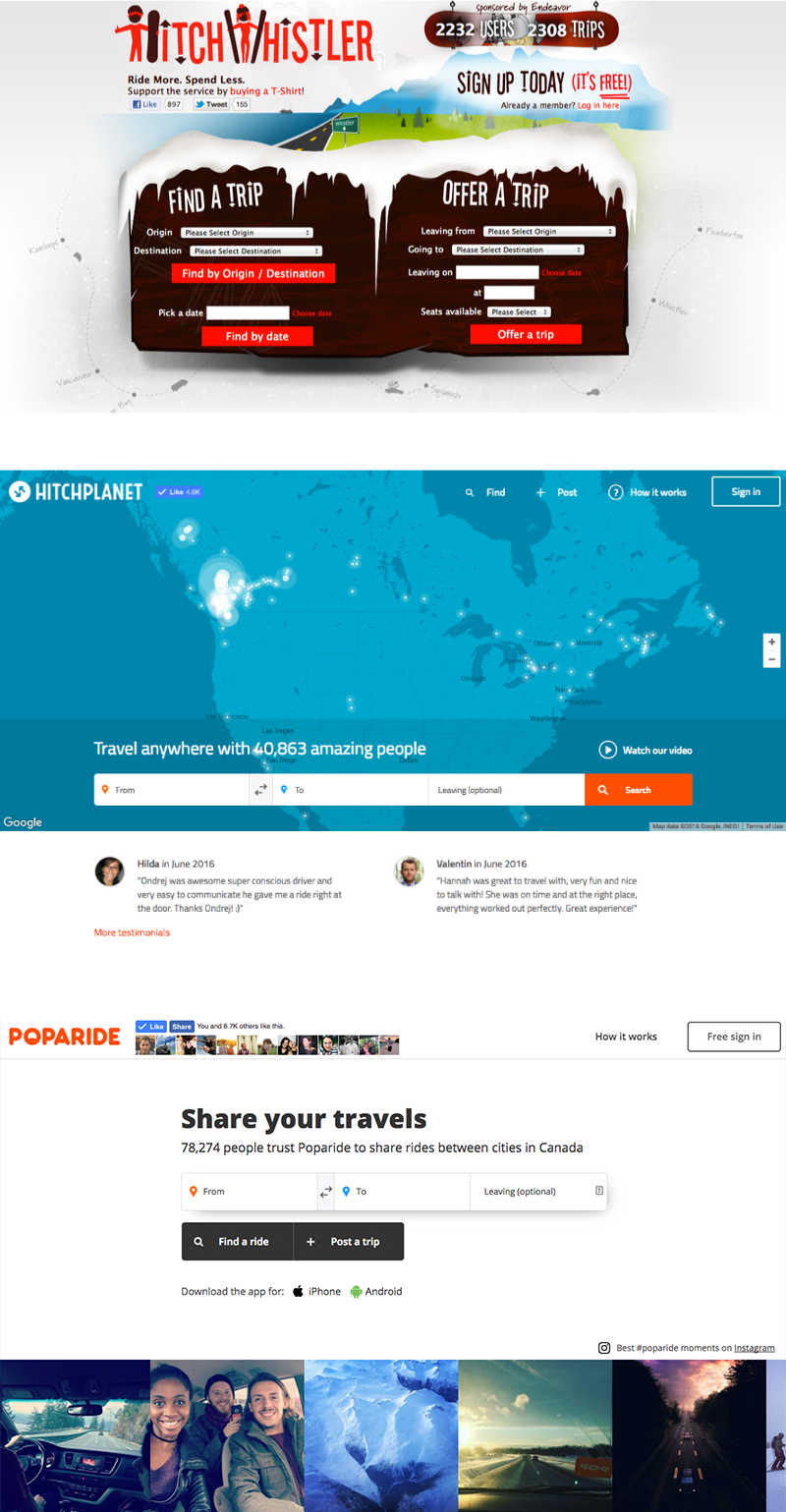 Since then, we've been busy perfecting our product by focusing on our early adopters. This has led us to make significant improvements to the platform and to build really nice, native mobile apps. By providing people with a great experience, we succeeded in growing primarily by word of mouth.
The results have been staggering. We now boast over 40,000 members and we've grown 500% in revenue in the last year. We have recently raised $250,000 from the crowd and we now have big plans to expand. And this is just the beginning.
Today we're excited to introduce Poparide, our new brand that will make us a first choice for travel all over North America. We're still the same team providing the exact same service, but now with a bold new name and a fresh look that will propel us forward as we expand across the continent.
Our dream of making travel affordable for everyone is rapidly becoming a reality as we enter a new phase of the startup cycle. We can't wait to introduce Pop to more people and help thousands — and one day millions — travel together all over North America.
Want to see more of Poparide?
Sign up for free and post a trip or find a ride in minutes
Check out our new website or download our app on iOS or Android.